While hunting we enjoy taking advantage of seasonable edibles and turning them into some delicious home dishes that often accompany freshly harvested wild game.
If you have a secret spot to harvest your wild ramps, come across them while spring turkey hunting or have them gifted to you from a fellow forager there are a wealth of great recipes for you to look up and try… Here's one of them.
In about 40-45 minutes you'll have 2 dinner size portions or 4 started size portions to accompany your spring turkey dinner.
Ingredients:
2 cups of wild ramps, including the leaves/chopped
2 cups of your choice of potatoes, diced
2 1/2 cups of chicken broth
3/4 cup of heavy cream
2 tablespoons of flour, all-purpose
4 or 5 slices of bacon
Salt/Pepper to taste
Chili Peppers, if you like a little heat!
Let's make some soup!
Gather your ingredients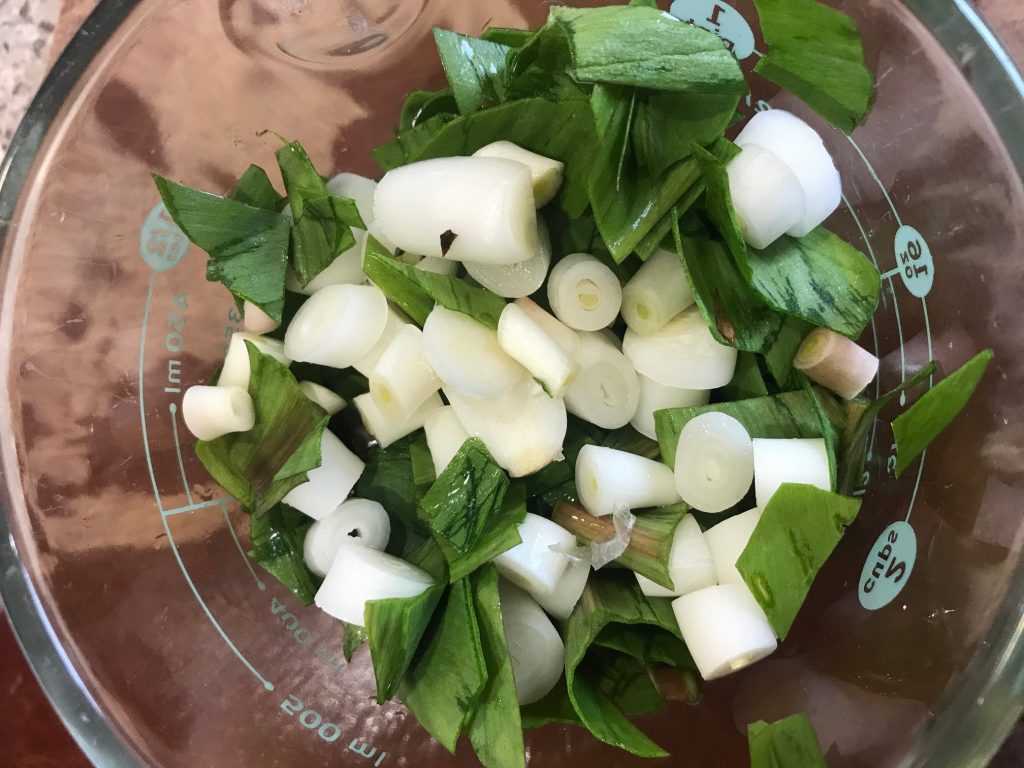 When storing fresh ramps we suggest cleaning them immediately, drying them and sealing them in a Ziploc or air-tight freezer back and placing in the vegetable drawer of your refrigerator.  If you are not using them within 2-3 days you can freeze them for use at a later date.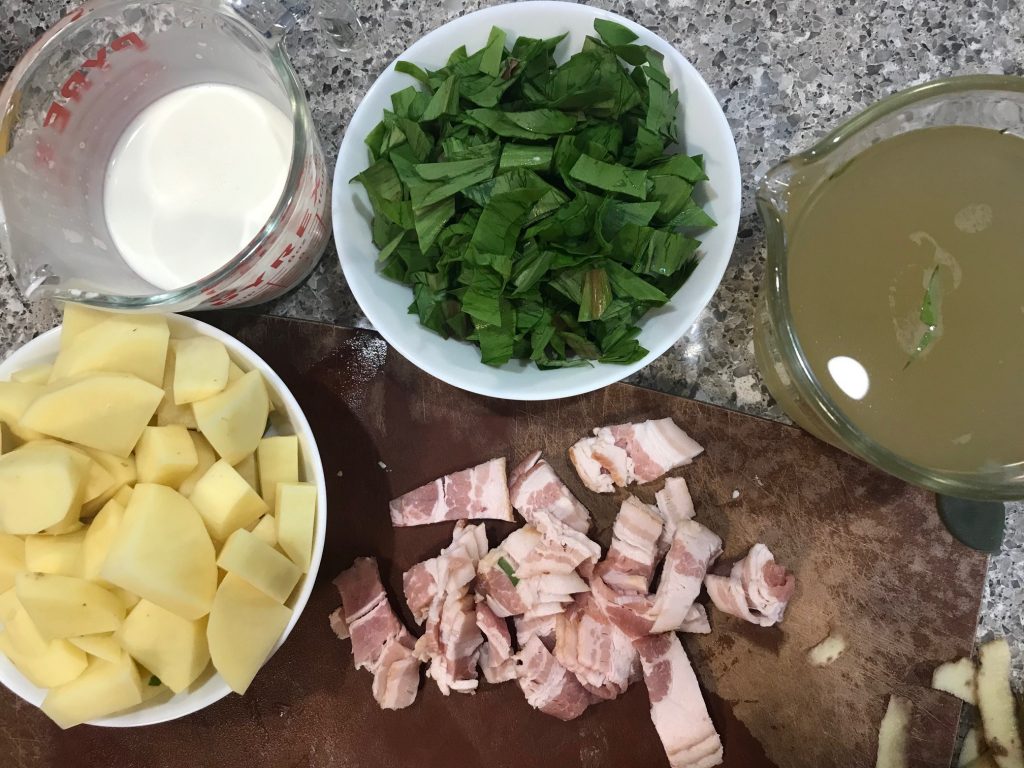 2. In a Medium or Large Skillet crisp bacon and set aside.  Add chopped ramps and potatoes to bacon grease and cook on medium heat until the ramps are tender.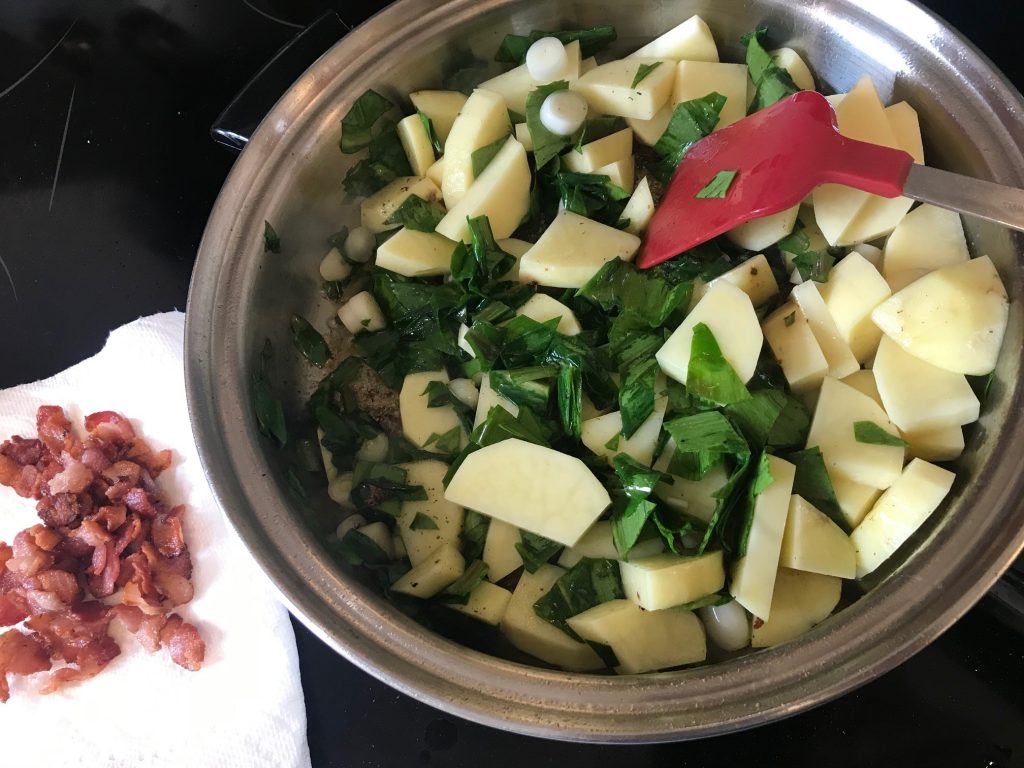 3. Once the ramps are tender mix in your flour and slowly add in your Chicken Broth and bring to a boil.  Reduce heat again and simmer until the potatoes are cooked through.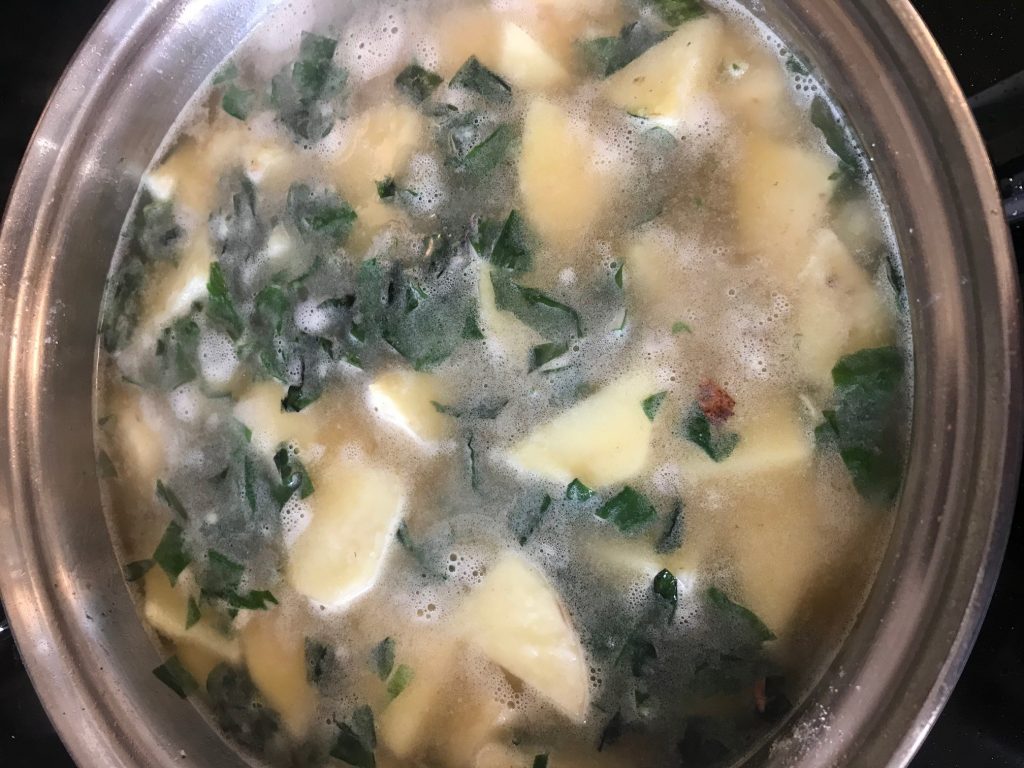 4.  Once your potatoes are cooked through add in your heavy cream, salt/pepper or additional spices to taste.  Be careful to avoid boiling your cream during this step.
5. Serve your soup hot topped with your crisped bacon or store in the fridge and serve cold at a alter time.
Most importantly… ENJOY!